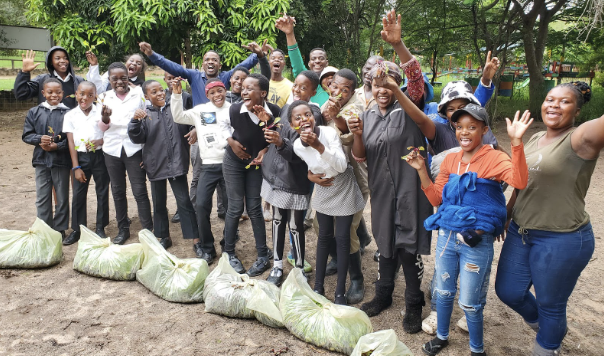 01 Jul 2023

Summer 2023 Updates

As we continue to celebrate youth month, we are cognizant of the boundless potential of our youth and their presence in the forefront of social change. At A Spring of Hope we are honored to be able to empower them to play their role in society in partnership with the Ackerman Pick 'n Pay Foundation through the School Food Garden Shade Netting Project.

To support Youth Month in South Africa, please consider making a donation here!
Chicken Coop at Masweng Primary School
The build out of the chicken coop at Masweng Primary School is complete! One hundred chickens will be arriving the first week of July to occupy the coop.
The coop will provide fresh eggs to the children in this deep rural area, as well as, create jobs for those tending to the chickens. The surplus eggs will be sold locally and affordably to those in the community that would not otherwise have access to fresh eggs.
Thank you to Jon and Giselle Cohen for making this possible! We're also thankful to the team who built and managed the project.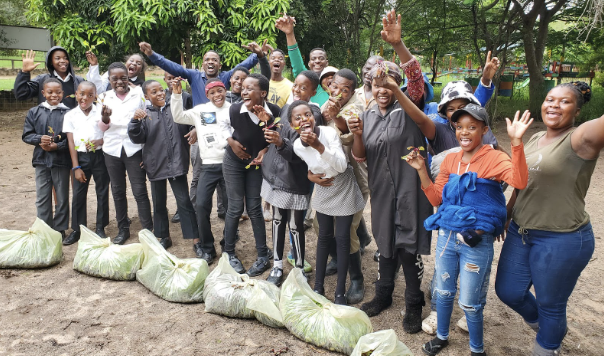 Our permaculture garden has also expanded and currently has two large shade structures and rotating seasonal crops. Our main building has classrooms, a prep kitchen, conference room, and offices which will be home to our community programs.
We are currently hosting our Girls' Club, After School Meal Program, and Permaculture Workshops at the centre and have plans to introduce a Junior Achievement Young Enterprise Development Program, cooking classes, and a music program. The centre enhances our capacity to inspire, inform and equip community leaders to start their own home and community gardens, start their own businesses, and learn new skills such as cooking and computer skills.
The A Spring of Hope Gala, The Power of Hope, is scheduled for Wednesday, April 3, 2024. For more information please contact Amyleigh Atwater at or 561-352-9552. Hope to see you there!
Together We Can Do So Much!
Every donation helps us bring WASH+ solutions to our partner schools and new programs to our Permaculture Center. This includes, clean water, improved sanitation, sustainable gardens, safer kitchens, after school programs, enterprise development courses, and female empowerment programs!
Donate Now!